Reading Time:
4
minutes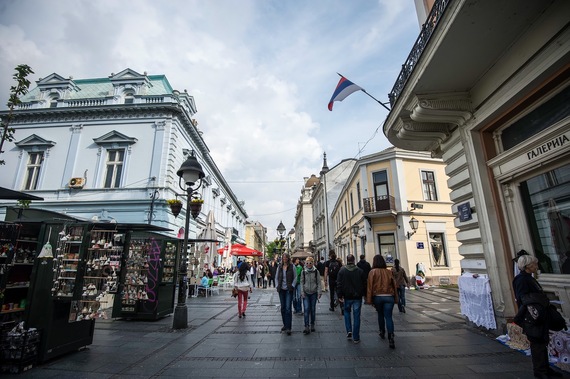 Not everyone is a foodie who appreciates a fine eight-course meal or a cheap, deliciously cheesy chow down. Not everyone will indulge in local beers and wines at a fare that's unfair. But for all of us that take to tasting and talking to locals, Belgrade, or Beograd, is the city for us!
Oddly, the only Americans I met in Belgrade were there on business. However, the Europeans I met were there for riverside food, wine, cocktails and hospitality. Although the Old City is small enough to wander by foot, there are plenty of restaurants, bars, lounges, and night clubs to attract tourists from Germany, the UK, Russia, Slovakia and Hungary.
I found Belgrade to be similar to Cyprus in culture. Although very different destinations (Cyprus is an island with a few major towns, while Belgrade is a city with a centered area of tourism and two popular strips along the river), Serbian people are unbelievably friendly and welcoming. Decadence also comes at a practical cost, and history is raw and recent. Serbians fought for democracy and became an independent republic in 2006. I'll skip the history lesson and leave it at this: the millennials who were young throughout the rise are warmed with a progressive mentality.
Somewhere between survival and revolution, young Serbians blew a breath of life into Belgrade. Great food. Great drinks. Great nightlife. Great boat parties. Great people.
I love Serbian people. I really, truly felt at home in Belgrade.
Here are a few spots you may want to experience for yourself!
1. For Darling Pastries and Family-iliar Hospitality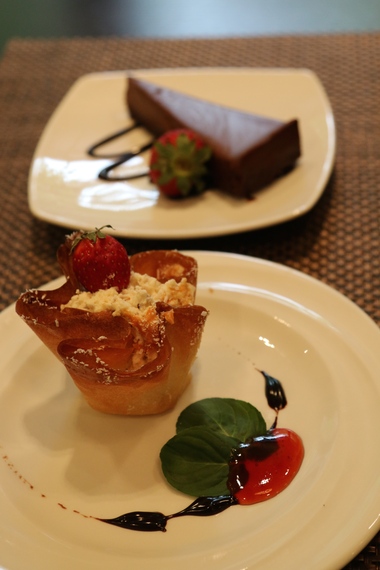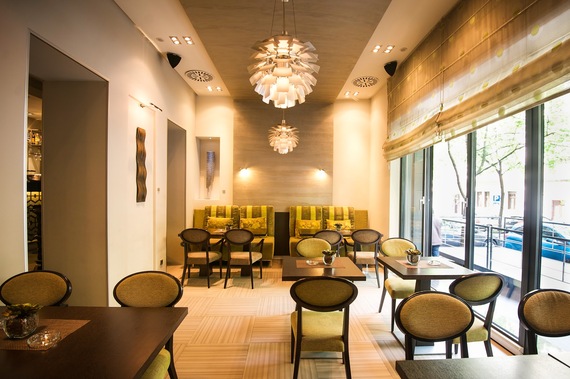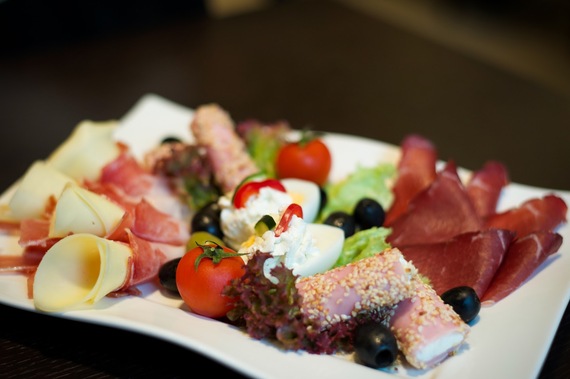 Meet up with a local at your regular boutique breakfast cafe to start your morning right. With a charming buffet that changes daily and an intimate kitchen that knows your preferences, you won't want to explore alternative breakfast options. Townhouse 27 made my morning routine comfortable without being boring. A breakfast as creative as it's artistic hotel design? Yes please.
Pictured: Townhouse 27 Boutique Hotel, Breakfast
---
2. For Simple, Pure and Alfresco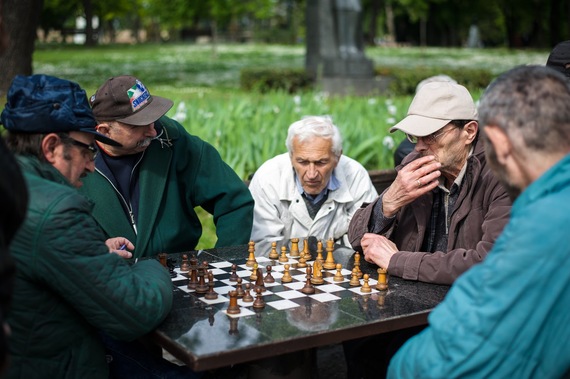 Have a picnic at the local park which just happens to casually be built around a castle fort and overlooking the river. Catch the gentleman playing chess, and let them steal your heart.
---
3. For Modern Elegance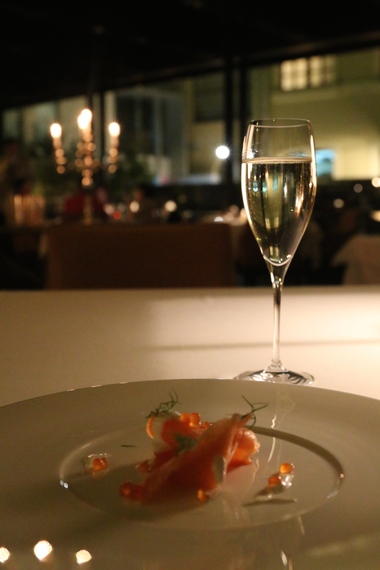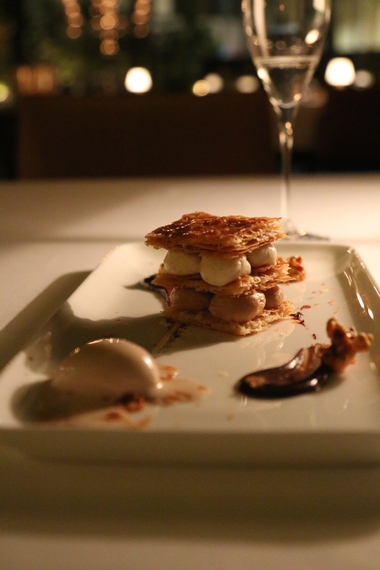 Treat yourself to pure opulence at Belgrade's first five-star luxury hotel restaurant. An international affair drawing all five senses, the Square serves only the finest organic wines and contemporary continental cuisine.
Pictured: Dinner at The Square, at the Square Nine Hotel
---
4. For a Feast and a Few Drinks Where the Danube River Meets the Sava River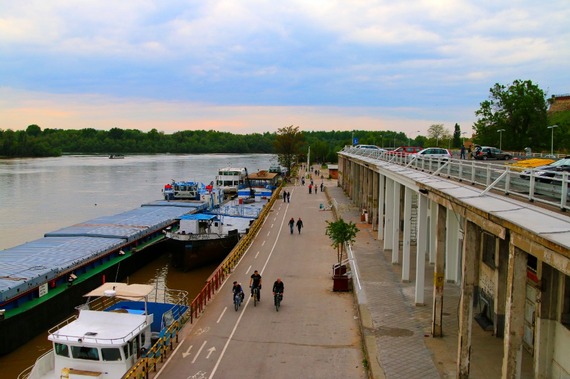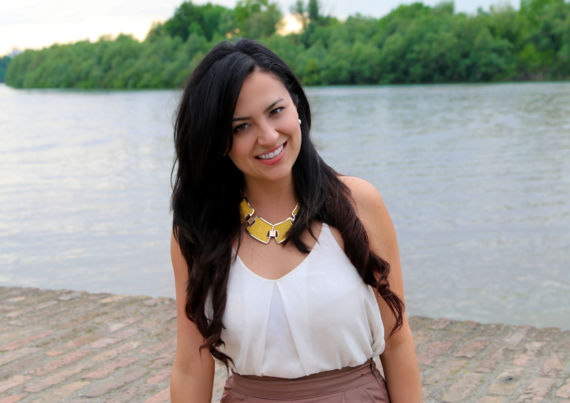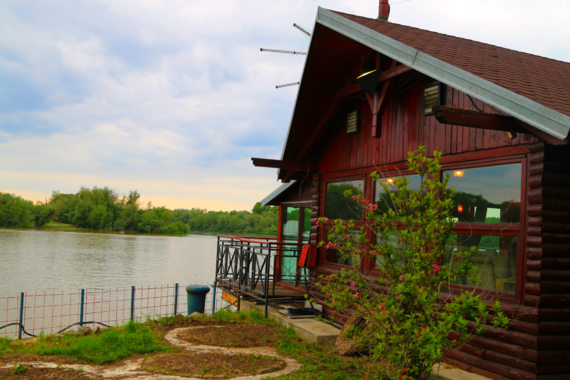 Consider bar-hopping on Beton Hala (or Concrete Hall) at Sava Port, where trendy cafe restaurants align along the riverside… only to be abruptly challenged by history. One minute you're on the swankiest strip, the next you're caught by shabby, mangled remains. A reminder of how far Serbia has come, and the past they continue to move away from.
---
5. To Take in Traditional Serbian Food, Wander the Skadarlija District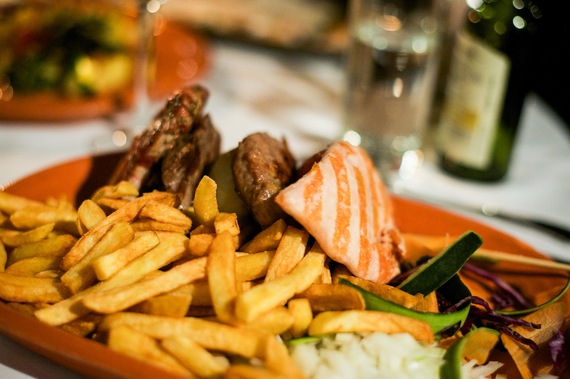 A Bohemian banquet!
I mean… if meat, potatoes and wine are your thing, you've found the gastronomical equivalent to Disneyland.
Pictured: Tri Sesria
---
 Belgrade's Nightlife
Most popular bars/clubs along the river for locals: Freestyler, Blaywatch, Jimmys and River.
Most popular clubs in the center of Belgrade where locals perform: Teatro, Kasina Bar, Vanilla, TimeOut and Hill
Most popular clubs/lounges for electronic dance music and Top 40: Dragstor, Play and Plastic
---
Photos by Stephanie Be and Laurie Satran, fellow travel blogger from the Art of Breaking Bread.
All Photos © TRAVELBREAK
---
TravelBreak Posts You Might Like:
Alanya: The Scandinavian Secret for Beach Parties and … Village Culture?
5 Reasons Bucharest Is the Paris of Eastern Europe (PHOTOS)
A Look at the Londa Beach Hotel – Cyprus[/fusion_builder_column][/fusion_builder_row][/fusion_builder_container]