Reading Time:
4
minutes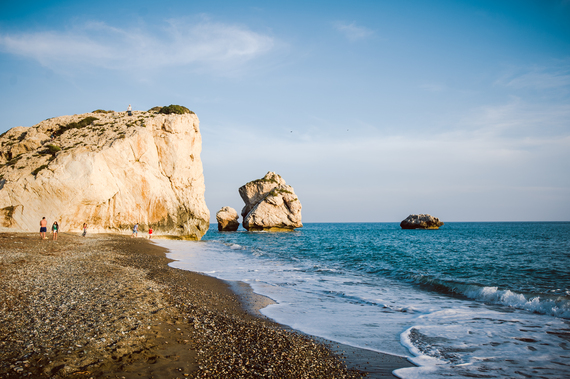 Paphos, Cyprus via Laurie Satran for TravelBreak
I'd like to apologize to everyone who has ever asked me for a recommendation on where to go. You see, I hadn't been to Cyprus, and surely, the answer should almost always be Cyprus.
Known by young Europeans as the sister to Ibiza, the island of Cyprus is a popular paradise for visitors from the UK, Scandinavia, Germany, Greece, Russia, and Italy. An escape for warm beaches, gastronomy, entertainment, and culture — it's the go to destination of the Mediterranean. Although it lacks the intercontinental glory of Ibiza, the little sister island is all worthy of praise.
Alas, five reasons I'll be back to Cyprus — more than once:
---
1. It provides either peace or party (or both!), per your request.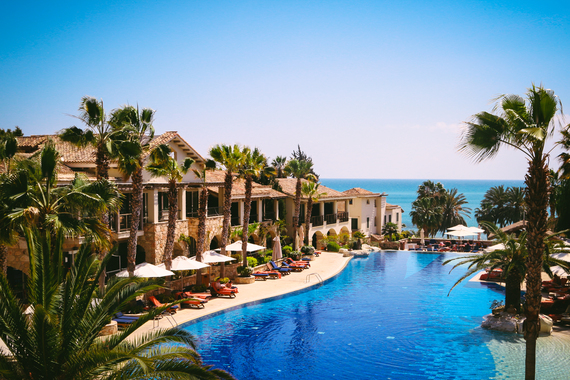 Infinity Pool at the Columbia Beach Resort, Pissouri Bay, Cyprus.
If you want to lay on a private beach and book a suite in Pissouri Bay with no one to bother you, it's an option. Ask Kim Cattrall and a number of other celebrities who hide in leisure and luxury at places like the Columbia Beach Resort. Sometimes, traveling really does require a vacation, and Cyprus is a great location to do absolutely nothing. Likewise, if you do enjoy a night of drinking and dancing, Limassol and Agia Napa are bustling with beachside nightclubs.
Pissouri Bay is perfect for families and couples, and Limassol welcomes a cultured, balanced night scene. Agia Napa is notorious for a raunchier arena: don't be surprised to find European gappies and schoolies mirroring American movies such as Animal House and Van Wilder.
---
 2. It's much more affordable than similar destinations, making it easier to soak in as much opulence as you do sunshine.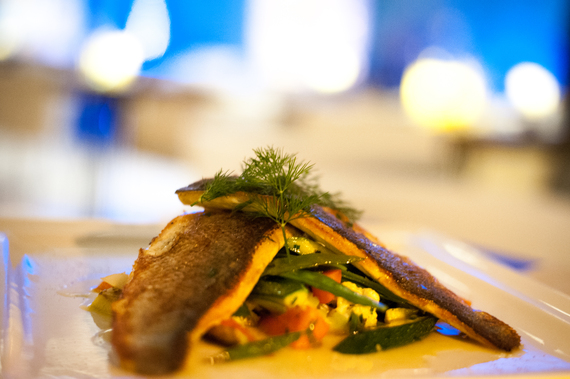 Sea bass at the Caprice, Londa Beach Hotel, Limassol, Cyprus.
I'm guilty of having visited Ibiza twice, and as a millennial, I am far too familiar with the shocking costs of island holidays. Mykonos, Hvar, Ios, and the Canary Islands are just some of the other competing islands that provide similar seaside festivities, but with alarming rates. Cyprus provides luxury at a comfortable cost, allowing you to get more for your budget. Whether you're traveling with kids or at a stage where you're still paying off student loans, you can enjoy Cypriot food, drinks, and spas without pinching pennies.
---
3. Cheers to unmatched hospitality that leads from within.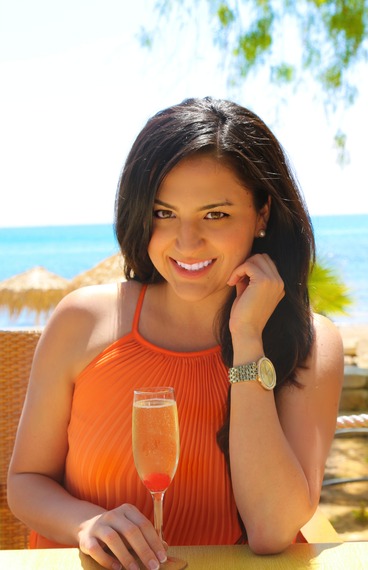 Stephanie Be
@StephBeTravel
at the
Columbia Beach Resort
Photo Credit @LaurieSatran
While some island destinations have been soured by unruly tourists, Cypriots will welcome you like your first glass of champagne on New Year's Eve. Furthermore, many have never met an American and are particularly enthused to learn more about us. By nature, their demeanors are playful and kind, and as a group in general, they have lively personalities. This translates into exceptional service.
As Americans, we have been spoiled with expectations of high standards in service (due to our tipping culture). In Cyprus, the professional yet intimate and genuine altruism of each individual I met made me feel special. Not like family, not like royalty, not like a celebrity, but like a best friend or valued "regular." This made my trip. After all, it is not just the places, but the people that make a travel experience unforgettable.
---
4. It's raw in recent political culture and dense with history.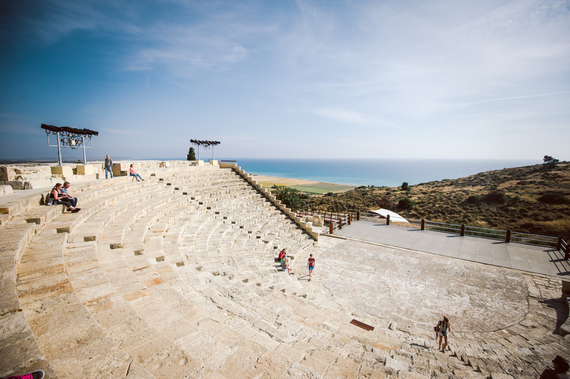 Ancient Kourion Amphitheater, Cyprus by Laurie Satran for TravelBreak
The Republic of Cyprus is a country of its own. Yes, a small island that is a country. It's divided between Cypriot independence and the Turkish-occupied territory. It was a colony of Great Britain as recently as 1960. There are Greek Cypriots and Turkish Cypriots, and the country is partitioned, whereas the Turkish Northern Republic of Cyprus is only recognized by Turkey. Bars and beaches are nice, but speaking with the locals, exploring ruins, and going to the villages in the mountains enables both a "tourist" and "traveler" experience.
---
5. Positive vibes and feel-good feelings — too easy not to love.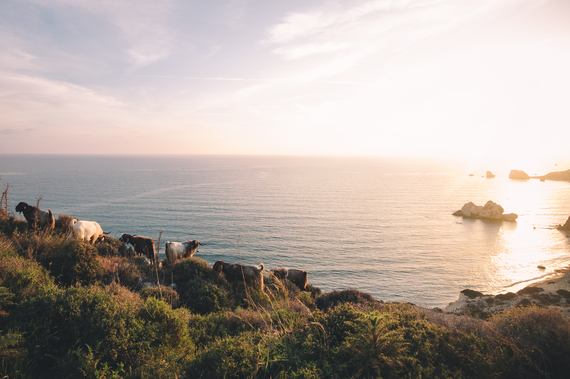 Paphos, Cyprus by Laurie Satran for TravelBreak
It sounds so general, but it's hard to stay in (or rather get into) a bad mood somewhere like Cyprus. How was this island not featured in Pharrell's "Happy" video? It was the little things that added up. The bartenders skipping and dancing around, the resort personnel who was willing to have dinner WITH us so we could have a frank conversation about cultural differences, the eight-course award-winning meal at about $10 USD a plate, dipping into the sea at sunset with only goats as on-lookers, the lunch at the trendy boutique hotel overlooking the ocean, and the best damn massage I've ever had (and I've been to Thailand).
These simple, true, and honest pleasures of life made Cyprus not just an island, but an experience I'll hold dear in my heart.
All photos courtesy of travel photographer Laurie Satran from the blog Art of Breaking Bread, via TRAVELBREAK. 
---
TravelBreak Posts You Might Like:
A Look at the Londa Beach Hotel – Cyprus
5 Reasons Not to Visit Hvar Island, Croatia (Photos)
Unbelievable! Rent a Private Islet in Croatia for under $200